Autumn Kenwood Hall Wedding
This photograph from a Kenwood Hall Hotel wedding in early November took place on one of my favourite types of day, a stunning clear autumn day. I love autumn, the stunning colours, the little nip in the air and those beautiful, beautiful clear skies when you can see forever and that is just the sort of day we had for the wedding of Suzanne and Chris at the Kenwood.
Kenwood Hall Wedding Photography
Kenwood Hall Hotel is a wonderful wedding venue at any time of year but I have a particular soft spot for autumn. The brilliant oranges and yellows of the mature trees contrasting with her beautiful white of the brides wedding dress. We were truly lucky with the weather on this day and were also so lucky to be invited to photograph the wedding at one of our favourite venues.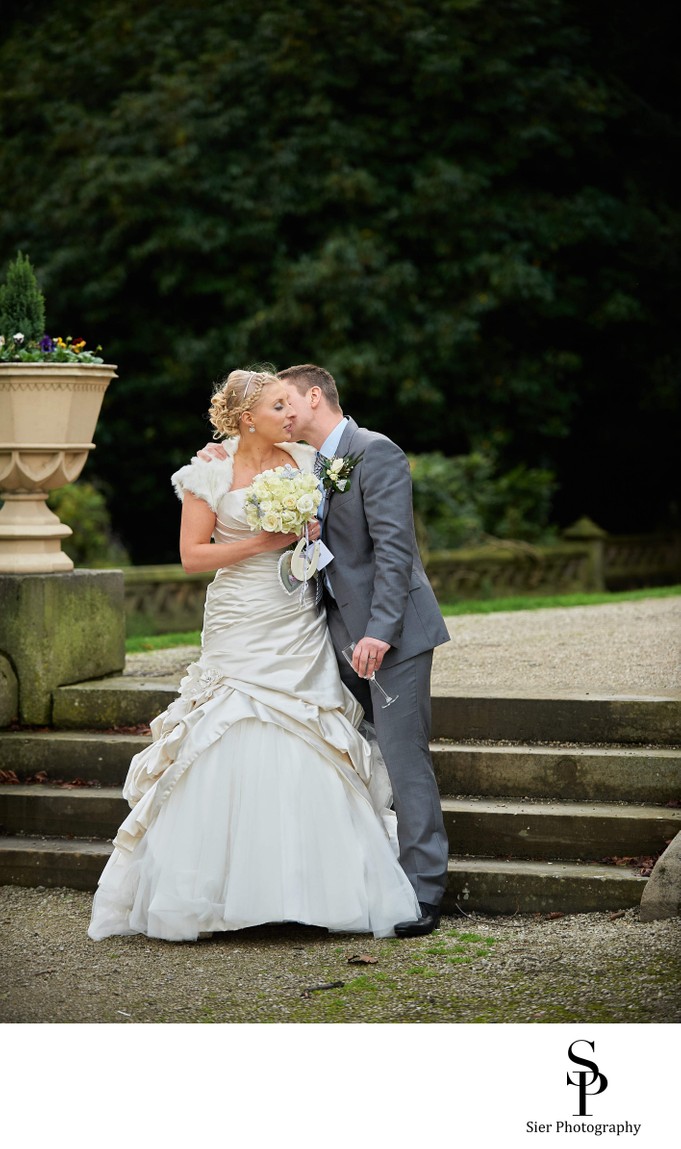 The bride and groom were so happy together and so happy to have found their soulmate in each other. We meet all sorts of couple from all sorts of backgrounds as we document their wedding days and it is an honour and privilege. Some days are easier than others, some are more tiring, at some the stress levels of the whole event start to bible to the surface but at this wedding the atmosphere was so calm and relaxed it made our work so easy!

The Kenwood Hall Hotel is located in Sheffield, South Yorkshire, UK on Kenwood Road, S7 1NQ. Their Website can be found at https://www.kenwoodhall.co.uk/weddings/

Keywords: bride & groom portrait (74), bride and groom together (115), Kenwood Hall Hotel (153).

1/400; f/2.8; ISO 800; 175.0 mm.