Creative Tankersley Park Golf Club Wedding Photography
Following a wedding ceremony we like to spend some time with our newly married couple away from the rest of the wedding party to enable us to create some portraits for them looking their finest, in a picturesque location on their wedding day. This gives our couple an excellent opportunity to relax and unwind following their wedding ceremony before returning to their guests and their wedding reception.
Tankersley Golf Club Wedding Photographer
Ahead of this wedding our bride had asked permission for us to access Tankersley Park Golf Club after the course closed on the day of their wedding. This permission was granted and allowed us to spend some time with our newlyweds to take a few quick photographs amongst its beautiful rolling greens and fairways of this South Yorkshire golf course. It also gave our couple a few minutes together to relax before returning to Tankersley Manor to continue with the rest of their wedding celebrations.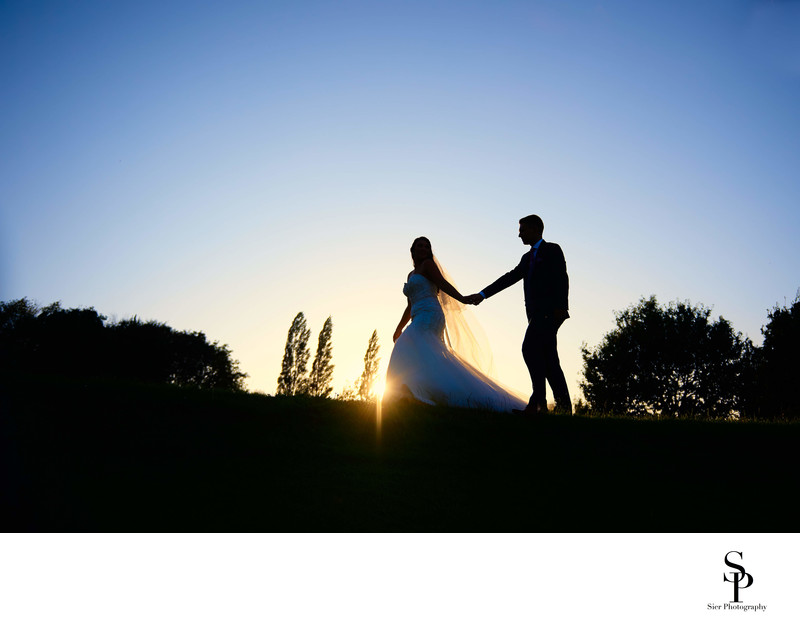 Dramatic silhouette of our bride and groom against a crystal clear blue sky

This really is a wonderful golf course and presents some wonderful locations in which to take some photographs to form part of the couples wedding day photographs. While this isn't the first wedding we have photographed at a golf course, it was the first time we had been to Tankersley Park to take photographs there. It really is stunning and has a magnificent club house where wedding ceremonies and receptions can take place, worth a look even if you aren't into golf.

Keywords: bride and groom together (115), Sheffield (192), Tankersley Park (2).

1/640; f/2.8; ISO 100; 102.0 mm.