Botanical Gardens Engagement Photo
Another image from an engagement photography session at the wonderful Botanical Gardens Sheffield. This urban oasis is not only one of the finest and best kept parks in Sheffield, but is also a magnificent place to visit. We love to photograph here, and to visit even if we are not. While we have undertaken more engagement photo shoots here than anywhere else there are many, many other fine places in which to do them. We always tel our couples that if there is somewhere that is really special to the two of you then this could be an ideal place in which to take the photographs.
Botanical Gardens Engagement Photography
The Botanical Gardens is a fantastic place for wedding and engagement photography as well as being somewhere nice for an afternoon out with your family. We sometimes bring our children with us to engagement shoots as they are both interested in photography and are able to help out with lighting stands and off camera flash which is sometimes needed when the lighting is less than optimal.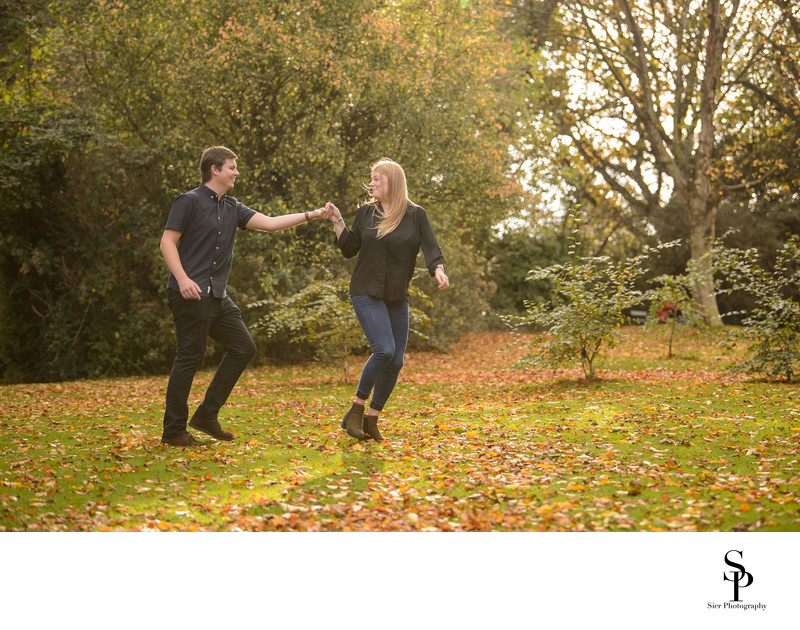 It is of course much better when the weather behaves and we can use the natural light. All times of the year provide something special in the Botanical Gardens, one of my personal favourite times of the year is autumn with the wonderful, vibrant reds and oranges but the gardens look wonderful at any time of the year.

Keywords: engagement photography (116), Sheffield Botanical Gardens (62).

1/160; f/5.6; ISO 2800; 270.0 mm.