Botanical Gardens Engagement Photos
A walk through the magnificent floral display on a pre-wedding photo session in the magnificent Botanical Gardens Sheffield with our happy couple on this wonderful and warm summer day. The Botanical Gardens in Sheffield is one of the cities finest parks and has something wonderful to see at any time of the year, it even looks beautiful covered with snow! Our couple here had unusually never met us before this day, we'd had email correspondence for several weeks with them and agreed to meet them for their engagement session. Normally we never take bookings without our couples having had the chance to meet us and review our work in the form of a selection of wedding albums first hand but our couple here fell in love with our work online and were perfectly happy to book us.
Botanical Gardens Engagement Photography
The Botanical Gardens is a fantastic place for wedding and engagement photography as well as being somewhere nice for an afternoon out with your family.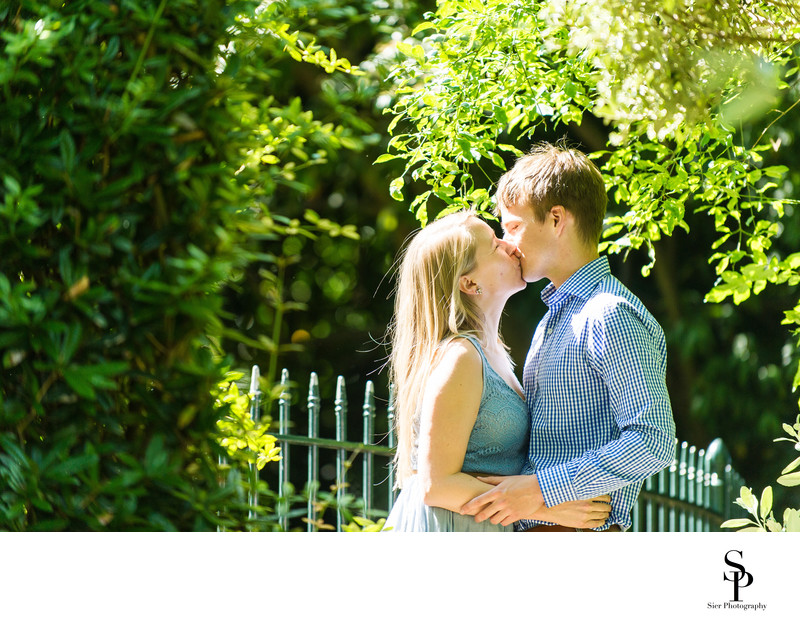 We just loved working for them, they are such a wonderful couple and so massively in love it was indescribable, they are so happy and natural together it was a massive pleasure to photograph them on their engagement session and again at their wedding several months later at Mosborough Hall Hotel also in Sheffield which was one of the most fantastic weddings we have ever been asked to attend.

Keywords: engagement photography (116), Sheffield Botanical Gardens (62).

1/200; f/3.2; ISO 200; 135.0 mm.