Kenwood Hall Engagement Photography
This is another image from a fun engagement photography session at the Kenwood Hall Hotel in Sheffield. Engagement photography can be tremendous fun which is what it should be! Engagement photography which is also sometimes referred to as pre-wedding photography helps you to become more accustomed to being photographed. In addition to this it is a really good way for us all to get know each other a little better and finally gets a nice image for your signature mount for your wedding day.
This image is one of a series from an engagement photography photo shoot in the grounds of the Kenwood Hall Hotel in Sheffield. Our bride and groom were having a meeting with their wedding planner with the opportunity to wander around the grounds and get an image for their signing frame.
Engagement Photography in Sheffield
We can undertake engagement photography sessions almost anywhere within reason, they don't have to take place at your wedding venue and we often suggest going somewhere which is special to you and that you really both enjoy together. We have a few local fall back locations for engagement photography sessions in case nothing special springs to mind with the Sheffield Botanical Gardens perhaps being the most popular.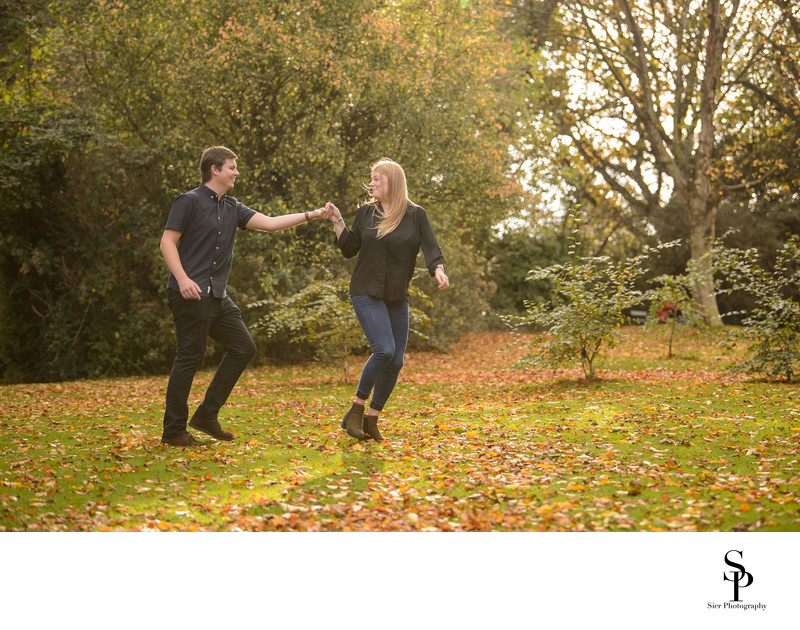 The photo-shoots are a wonderful way for you both to experience being the centre of attention and at the end of a lens prior to your wedding. It is also a great way for us to get to know you a little better, find out about your interests and what sort of things you like to do.

Kenwood Hall is located on Kenwood Road, Sheffield S7 1NQ. Their Website can be found at https://www.kenwoodhall.co.uk/weddings/

Keywords: engagement photography (116), Kenwood Hall Hotel (153), Sheffield (192).

1/640; f/9.0; ISO 200; 21.0 mm.