First Dance at Kenwood Hall Hotel Wedding
One of the last parts of the wedding day we normally photograph is the first dance. This wedding was at Kenwood Hall in Sheffield and the bride and groom strut their stuff on the dance floor in Kenwood Hall as their guests look on. The groom being part of our armed forges was in full dress uniform and looked amazing, only outshone but his stunning bride!
Kenwood Hall Wedding Bridal Portrait
At every wedding we do one of the only images I set off from home with the intention of capturing is a portrait of the bride. This image was taken at a wedding at Kenwood Hall Hotel but we can create an image similar to this in almost any location given a suitable light source.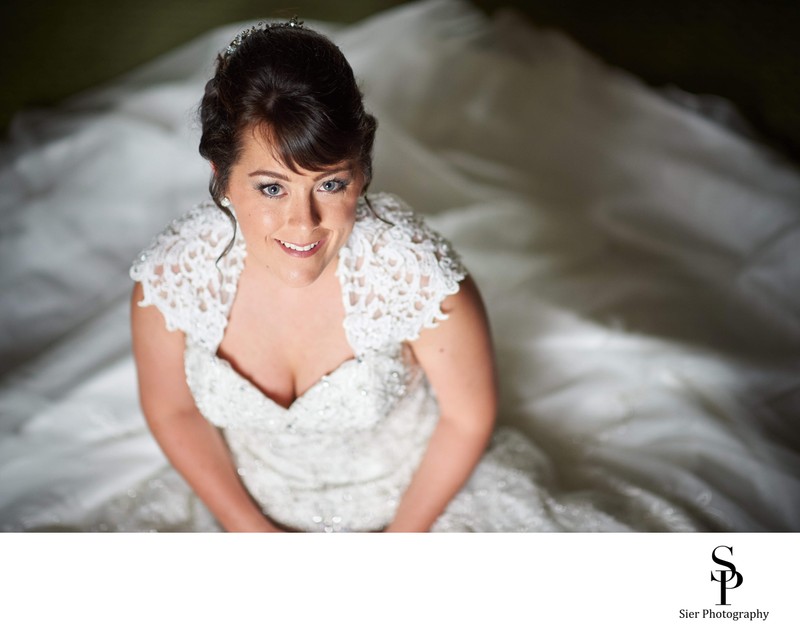 Bridal portrait at a Kenwood Hall wedding
There are few other images we really need to take but will be more guided by how the day flows and what we see unfolding around us. We don't try to force something on the bride, groom or guests that isn't natural as it isn't really fair and doesn't look right. The wedding day belongs to the bride and groom and it is they who should decide what they do and don't want to do. If you have some idea of some image you want to create we are happy to photograph it for you as long as you set it up, we might not fully understand what you want and end up with a picture in a way you hadn't pictured it.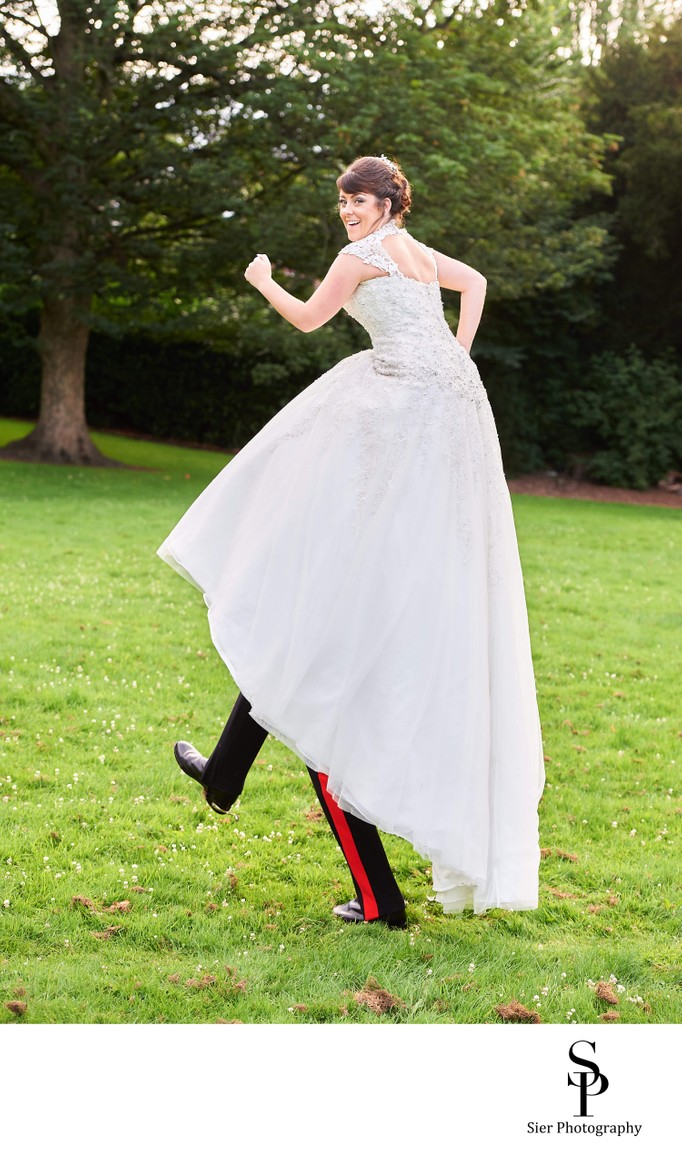 Long legged bride at her Kenwood Hall wedding

When it does work out though it can be very funny and something quite out of the ordinary, we had never seen this done before but we all had a great laugh setting it up and photographing it!

The Kenwood Hall Hotel is located in Sheffield, South Yorkshire, UK on Kenwood Road, S7 1NQ. Their Website can be found at https://www.kenwoodhall.co.uk/weddings/

Keywords: first dance (12), Kenwood Hall Hotel (154), Sheffield (193).

1/60; f/4.0; ISO 4000; 50.0 mm.