Fun Wedding Photography Kenwood Hall
In this wedding day photograph, our bride is at the start of her wedding day and is in the process of her bridal preparations. Our Bride holds up her dress for this photograph and judging by the massive smile she is wearing is obviously very happy with her choice of wedding gown! Photographs of this part of the day aren't for the benefit of the photographer but are part of the story of your wedding day. Our photography mission on your wedding day is to tell that story from beginning to end.
Kenwood Hall Wedding Photography
As the day begins to unfold at the Kenwood Hall Hotel, we capture as much of the detail we see as we can to build the story of your day for you to look back on from the future.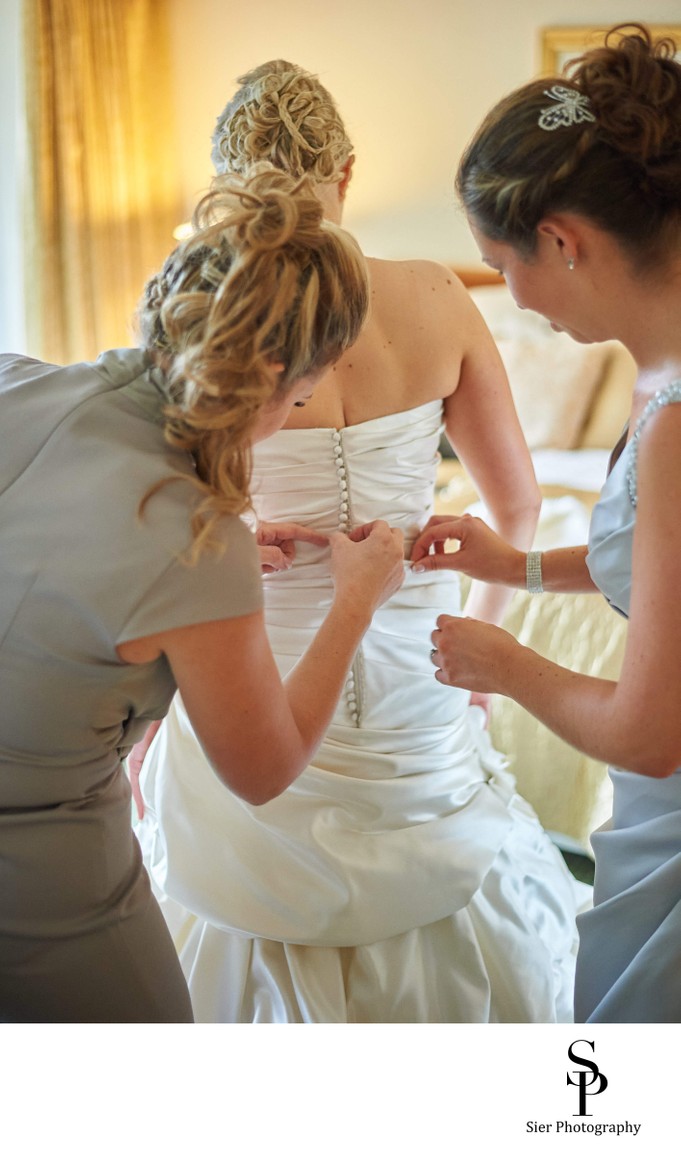 The whole story as, as much of it as we can tell, it is all important. In the image above, the same bride is being fastened into her wedding gown by her bridesmaids. Finally, in the image below, the bride is dressed and checking out herself in the mirror before readying herself and taking the walk to her wedding at the other end of the hotel.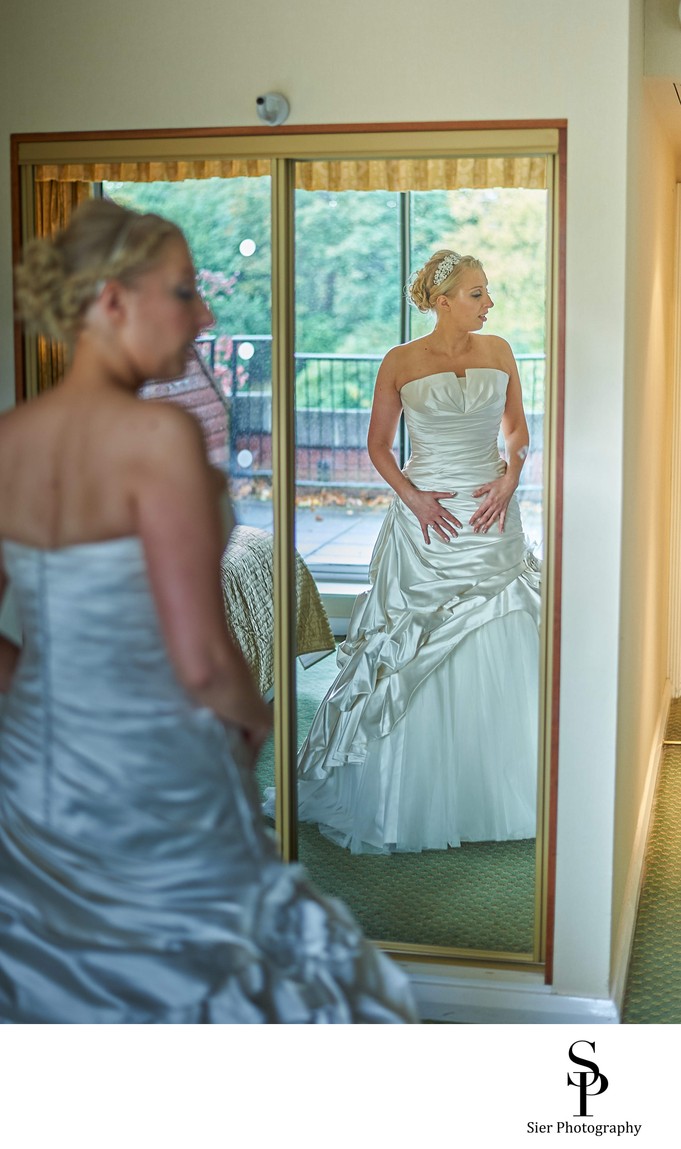 The Kenwood Hall Hotel is located in Sheffield, South Yorkshire, UK on Kenwood Road, S7 1NQ. Their Website can be found at https://www.kenwoodhall.co.uk/weddings/

Keywords: getting ready (53), Kenwood Hall Hotel (153), wedding dress (14).

1/125; f/2.8; ISO 560; 38.0 mm.