Kenwood Hall Bridal Portrait
Sometimes a photograph presented in black and white can convey more feeling and emotion than one in colour. The lack of colour can help remove some of the distracting elements from an image allowing the underlying meaning of the picture to become more apparent. This portrait of the bride was taken at the Kenwood Hall Hotel in Sheffield in one of the beautiful bridal suits overlooking the lake on her wedding day morning. Our bride had finished her bridal preparations and was ready and waiting to be collected by her father and escorted up to the house, the old part of the hotel complex for her wedding ceremony.
Kenwood Hall Bridal Portrait Photographer
Another image which again works well in black and white is the image below. This photograph was also taken at Kenwood Hall Hotel as we spent some time walking around the grounds and photographing our bride and groom following their wedding ceremony.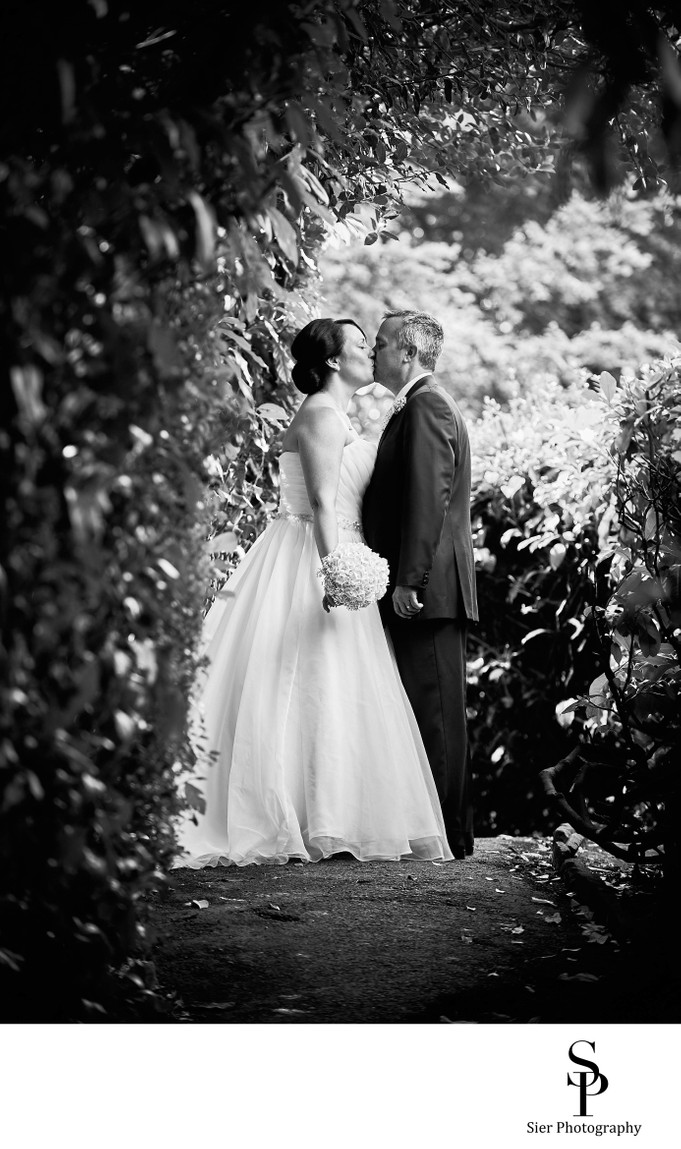 The grounds at Kenwood Hall are so large and expansive, they offer such wonderful opportunities for wedding photography. We will always ask to spend a few minutes with our couples on their wedding day, the more time the better within reason as the more time we have, the more photographs we can take. We will always remember though that this is your day, it isn't ours so how much time you want to devote to this is up to you. The grounds of Kenwood Hall are also an excellent place for engagement photo sessions. We have photographed several of these for couples who have booked their wedding ceremony or wedding reception here, it provides a beautiful backdrop for any couple to be photographed in.

Keywords: bridal portrait (17), getting ready (53), Kenwood Hall Hotel (153).

1/200; f/1.4; ISO 110; 50.0 mm.