Kenwood Hall Hotel Summer Wedding
This image is from a fantastic summer wedding during 2018 at the amazing Kenwood Hall Hotel in the suburbs of Sheffield. This image sees the happy couple silhouetted against the crystal clear, blue sky on a fantastic summer day that dreams are made of.
Kenwood Hall Wedding Photography Locations
Kenwood Hall Hotel is one of our favourite wedding venues and is set in some of the most spectacular grounds of any hotel in the city of Sheffield or beyond, it really is an amazing place to get married and a wonderful place for us to work in. We have photographed many, many weddings here over the years and they have all been different, not just because they are the marriage of two different couples, or the joining of two families, but each one has the individual "take" on a wedding day by the couple concerned. And this is how a wedding day should be, it should be for the benefit of the couple do conduct the day as they wish and not for the benefit or convenience of anyone else.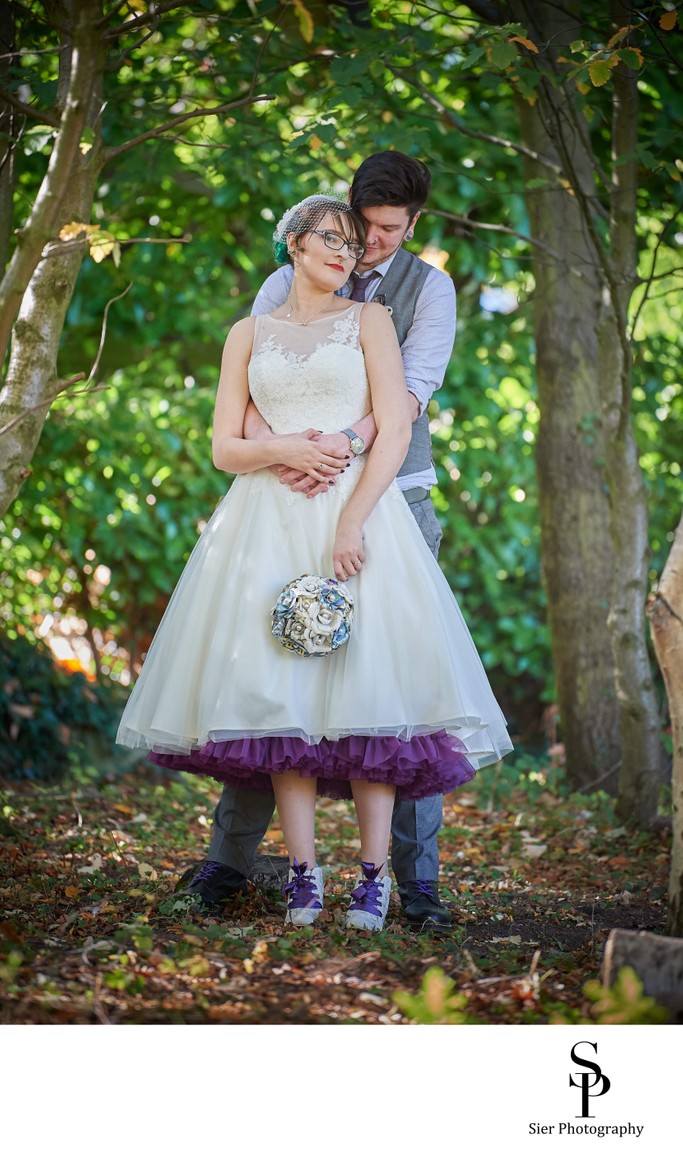 Wedding Photography Kenwood Hall
The grounds of the Kenwood Hall Hotel are really something else, every time we photograph a wedding or engagement there we find somewhere new we haven't seen before, it seems to be a constantly evolving place with plenty to offer for couples and photographers alike.

Kenwood Hall Hotel is located in the suburbs of Sheffield in South Yorkshire, UK on Kenwood Road, S7 1NQ. Their Website can be found at https://www.kenwoodhall.co.uk/weddings/

Keywords: bride and groom together (115), Kenwood Hall Hotel (153), Sheffield (192).

1/2500; f/4.5; ISO 200; 32.0 mm.