Mosborough Hall Hotel Documentary Wedding Photography
This photograph of the bridal party was taken just before a wedding ceremony at the Mosborough Hall Hotel. The happiness and joy of all the people in the bridal party always makes me smile! All the members of the wedding party, the bride, her father and both the bridesmaids are all smiling! This was pretty much the theme of the day, smiles, laughter, fun and so much love at this wedding! Capturing these moments for a bride and groom, their family and friends is what makes photographing weddings so rewarding. We both feel a tremendous sense of achievement when we are able to capture these wonderful happy moments in time for our couples to be able to look back on. Long into the future this photograph will have the ability to bring back the memory of the day to anyone who views it.
Natural Wedding Photography Mosborough Hall
Photographing and preserving these moments in time for the future is our job as wedding photographers. We try to record as many of these little moments in time as they happen, in a natural and unforced way. We also have to capture those big moments that happen as part of a wedding day but often it is these little in between times that really tell the story.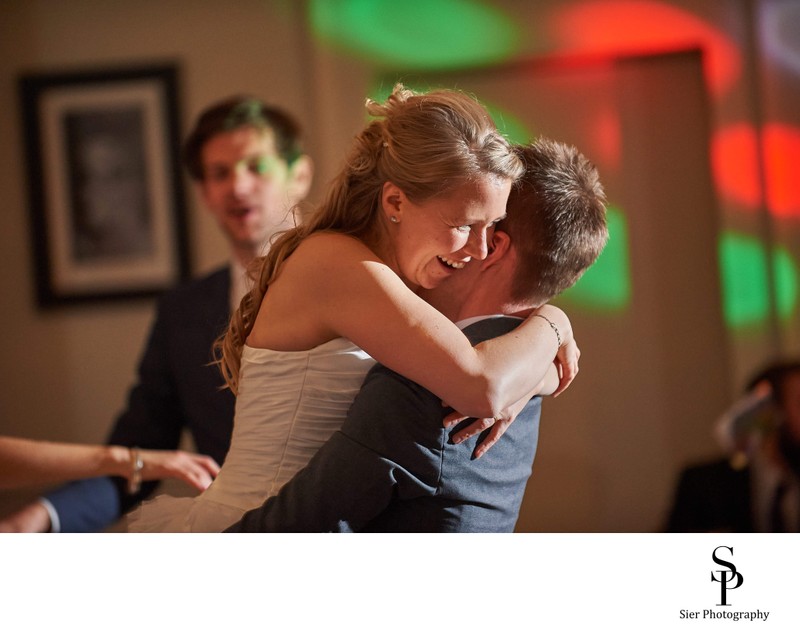 Wonderful and naturally happy wedding photography, no staged photos, just as it happens

Some photographers prefer to organise and pose couples to produce stunning images which could well occupy the pages of wedding magazines. This might be right for you, to have your day stage managed and you turned into models for a photoshoot and that is fine, but it isn't how we approach photographing a wedding. We always maintain your wedding day is your day, not ours, we are there to photograph your day as it unfolds, not shape you day to suit our wants and needs. We don't undertake overly posed photography preferring you to act in a natural and just be yourselves. We will always help you if you need it and if you ask but we won't take control and take over.

Keywords: bridal party (6), Mosborough Hall Hotel (15).

1/160; f/4.0; ISO 450; 70.0 mm.