Mosborough Hall Hotel Wedding First Dance
The end of a wonderful wedding day for us as the happy couple enjoy their first dance together as man and wife at Mosborough Hall Hotel in Sheffield. This was a wonderful wedding on a very cold cold day quite close to Christmas. We had awoken to a blanket of snow covering everything but fortunately the temperature had managed to increase sufficiently to meant the snow allowing some photography in the surrounding countryside after the wedding ceremony.
Sheffield Wedding Photography
Earlier in the day we had wished the newly married couple away from their guests to capture some images at the near by Rother Valley Country Park. While the grounds of Mosborough Hall are fine for wedding photography our couple wanted to put a little distance between themselves and their guests to be able to full relax as we photographed them.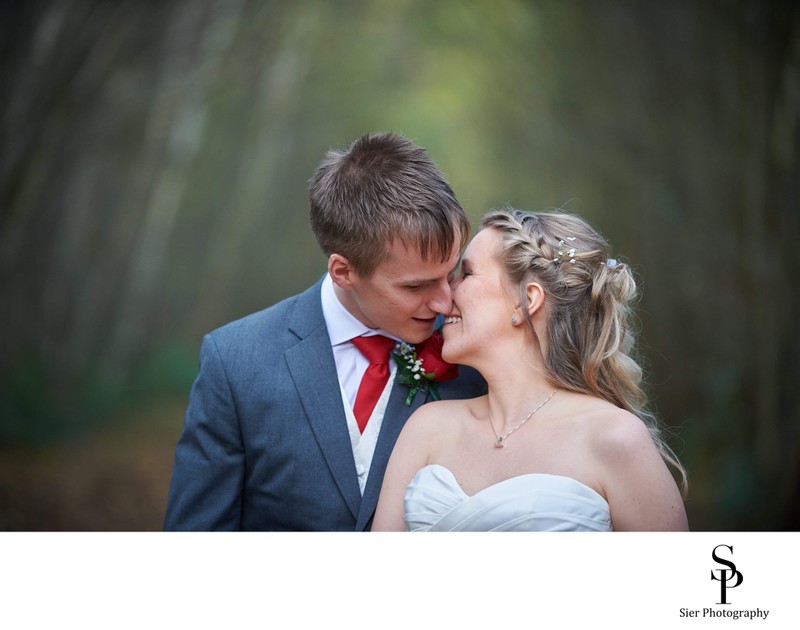 We headed over to a quiet path we had scouted out a week or two before. It was ideally suited to the task at hand being hard surface so no mud, close to the car park and looked like a nice scene in which to place our happy couple. We didn't keep our couple from their guests for too long, it wouldn't be right to keep them apart for too long and it was also very, very cold so we were all glad to get back to the warmth of Mosborough Hall.

Keywords: first dance (12), Mosborough Hall Hotel (15).

1/60; f/2.8; ISO 1600; 200.0 mm.