Peak Edge Hotel Wedding Mirror Reflection
This is what we would class as a fun picture of our lovely bride Heather taken a shore time before her wedding at the Peak Edge Hotel in Derbyshire. Her hairdresser has finished and the work of the makeup artist is about to start, our bride checks she is 100% happy with her hair before moving onto the next stage. I love catching reflections if they add something different to a collection of wedding day images and this one certainly makes me smile!
Peak Edge Hotel Wedding Photography
This was our first wedding at the Peak Edge Hotel in Derbyshire and it was certainly a wonderful one too! The Peak Edge is a venue we had not encountered before this wedding. It has one of the most magnificent bridal suites we've seen, lots of room for the bride and her bridesmaids to spread out while getting ready and a really well presented room to boot.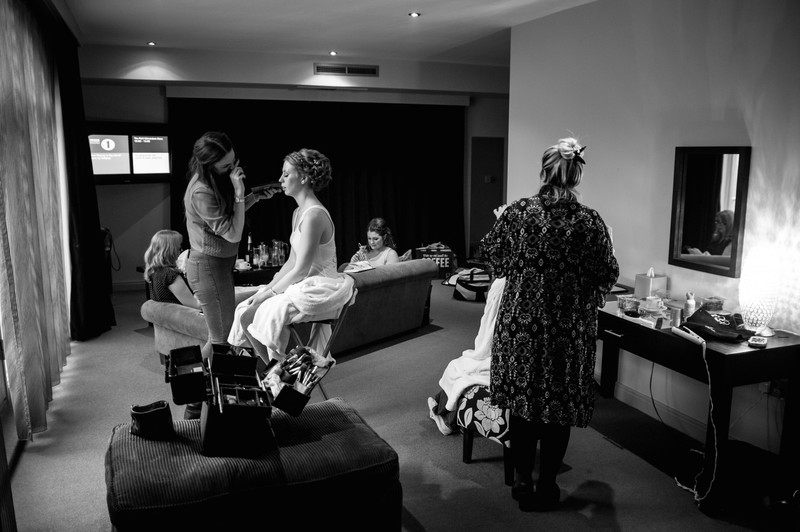 The massive window along one wall provides me marvellous directional light and additionally affords a fantastic and secretive view over the front of the hotel so the bride and her bridesmaids can see the guests arriving without being seen themselves, great fun!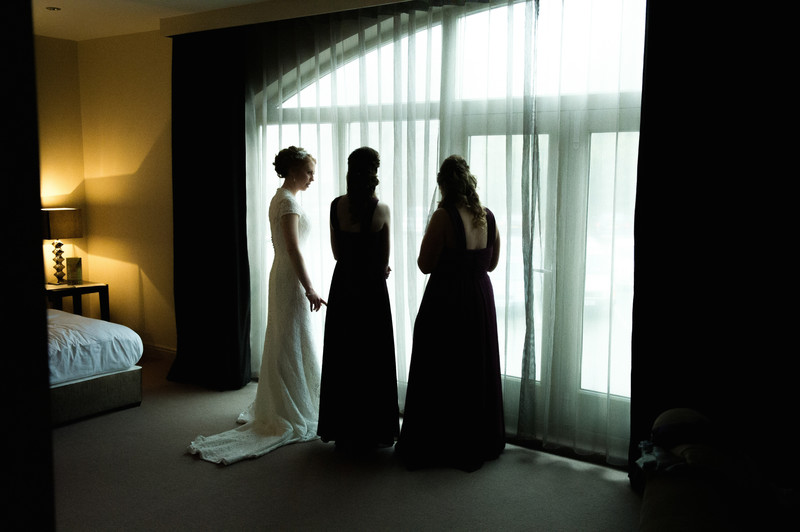 The Peak Edge Hotel can be found on Darley Road, Chesterfield S45 0LW and their website is at http://www.peakedgehotel.co.uk/weddings

Keywords: getting ready (53), Peak Edge Hotel (19).