Peak Edge Hotel Wedding Photographer
This is one of my favourite photographs from this wedding at the Peak Edge Hotel, Derbyshire. The bride and her bridesmaids share a few quite moments of reflection as they look out of the main window of the bridal suite at some of the guests arriving for the wedding. The picture is almost a full silhouette as the three ladies are juxtaposed against the bright light coming through the window on the cold February morning.
Derbyshire Wedding Photography
The Peak Edge is a wonderful venue located quite conveniently between Chesterfield, Chatsworth and Matlock in Derbyshire and is easily accessible from our base in Sheffield. The day of this wedding St. Valentines day had seen a thaw of the heavy snow we had encountered the week before when we had checked out the venue. The day itself had started out with dense fog, so thick in fact that the hotel wasn't visible from the road! The sun did break through eventually making things brighter even if it didn't warm the day up much!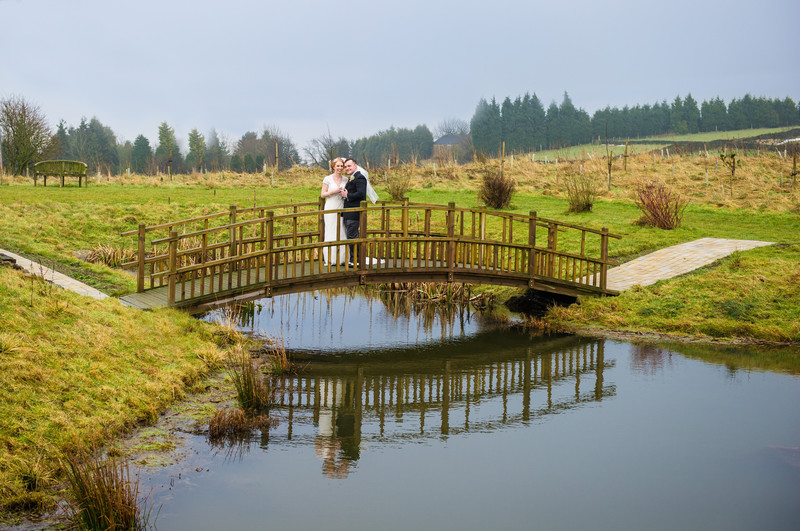 The grounds at the hotel were really nice and although it had only recently open following some major refurbishment work a lot of care had been taken to make the grounds as welcoming as possible for the wedding party meaning we managed to capture some wonderful images for our bride and groom.

The Peak Edge Hotel can be found on Darley Road, Chesterfield S45 0LW and their website is at http://www.peakedgehotel.co.uk/weddings

Keywords: getting ready (53), Peak Edge Hotel (19).