Saint Mary's Church Ecclesfield Confetti
This photograph was taken at the beautiful Saint Mary's Church in Ecclesfield, a village on the outskirts of Sheffield. Having completed their wedding ceremony only a few minutes before, our bride and groom make their way through a blizzard of confetti towards their waiting wedding car. Their next destination for our happy couple is the equally beautiful Whitley Hall Hotel located a short distance away from Saint Mary's and also in Ecclesfield.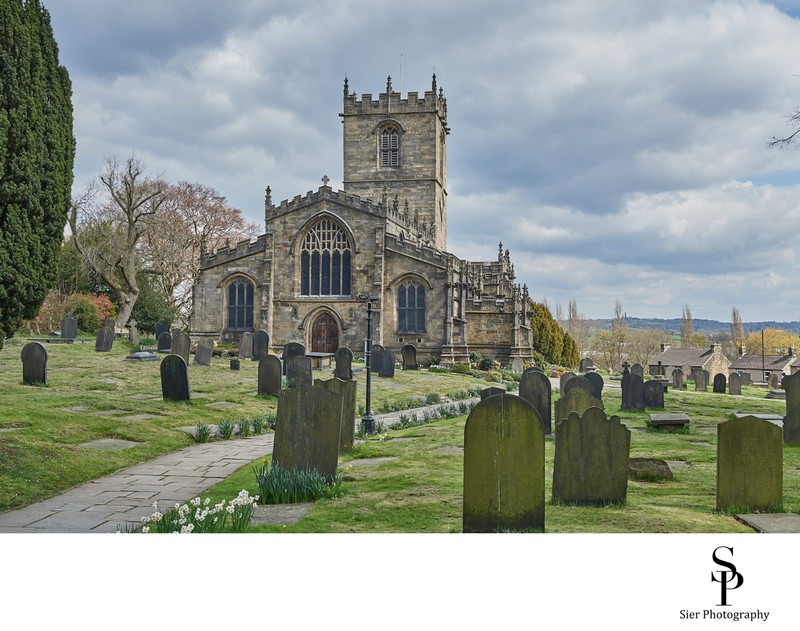 Saint Mary's Church in Ecclesfield
As the couple walk along the path away from the church to their waiting Rolls Royce, their guests enthusiastically shower them in a blizzard of colourful rose petal confetti. Unbelievably, this was the first wedding we had ever photographed at Ecclesfield Parish Church during the 14 years (at time of writing) that we have been operating as wedding photographers!
It was a fantastic experience to work inside this stunningly beautiful building, one we have we have always admired from the outside as we passed by (usually on the way to photograph a wedding at Whitley Hall) and it came as a wonderful reward for us in the end. We feel extremely fortunate to have at the time of this writing this article, a couple more weddings to photograph booked in at Saint Mary's and hope to return here again after these at some point in the future.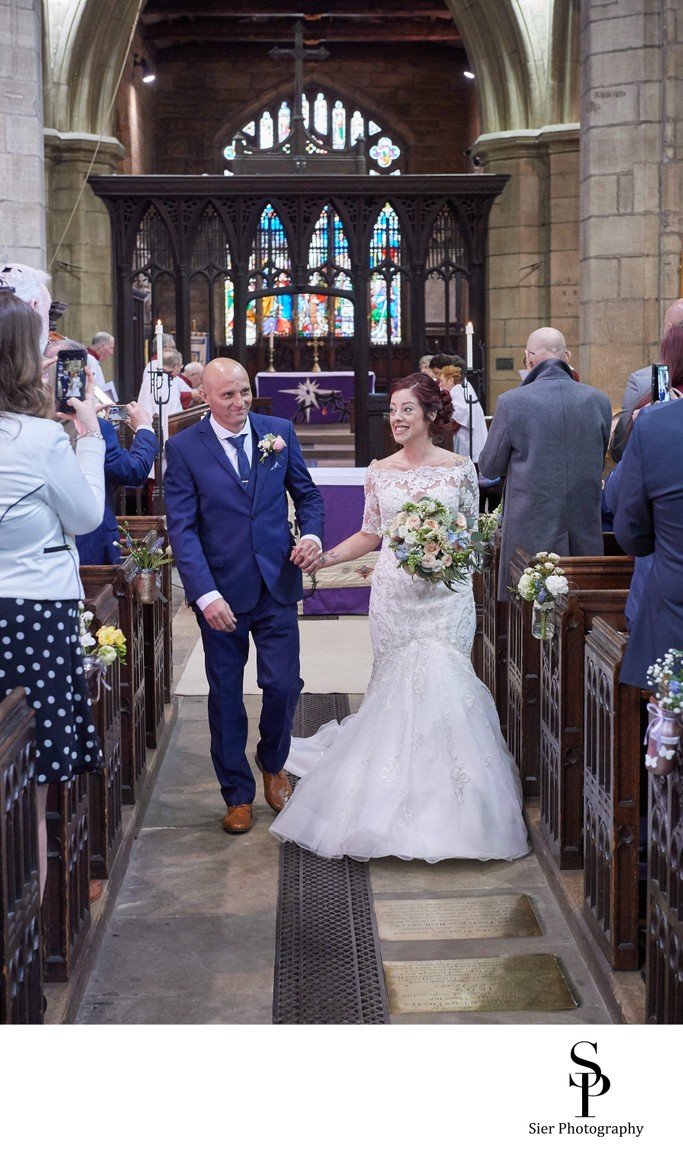 Bride and groom make their way down the aisle and out of St Mary's Church in Ecclesfield
Whitley Hall Hotel Wedding Reception
Whitley Hall is one of our favourite wedding venues in Sheffield and we love photographing weddings there. This might have been our first wedding at this wonderful church, but it isn't our first visit to the magnificent Whitley Hall Hotel to photograph a wedding. We have been extremely fortunate over the years to photograph many weddings here at this historic Sheffield venue. We had a fantastic time photographing this wedding day for our wonderful couple and spent time with them in the grounds of Whitley Hall creating them a collection of images of the bride and groom to remind them of their wonderful day. Whitley Hall is a picturesque venue set in some stunning grounds and a wonderful place to get married, or indeed in which to hold a wedding reception following a wedding ceremony elsewhere. If you would like to see a full wedding album of image created from a Whitley Hall wedding we have one in our wedding album section of our website.

Keywords: church wedding (28), Ecclesfield Church (4), married (9).

1/500; f/2.8; ISO 100; 36.0 mm.