Sheffield Wedding Pictures
This Kenwood Hall wedding photograph shows our bride and groom shortly after their wedding taking shelter beneath a white umbrella. This umbrella wasn't for some photographic effect but simply because the weather was so wet! We returned to Kenwood Hall two days after this wedding for another and this time it was the hottest day of the year, a massive contrast you would probably only find in a British summer!
Wedding Photography Kenwood Hall Hotel
Our bride and Groom smile happily as they shelter beneath an umbrella during another cloud burst during their August Wedding. It rained all day except when the wedding guests took their seats for the wedding breakfast in almost typical UK weather fashion! It didn't stop our bride and groom for taking a walk around the grounds to allow us to get them some photographs but alas all of them have the umbrella for protection.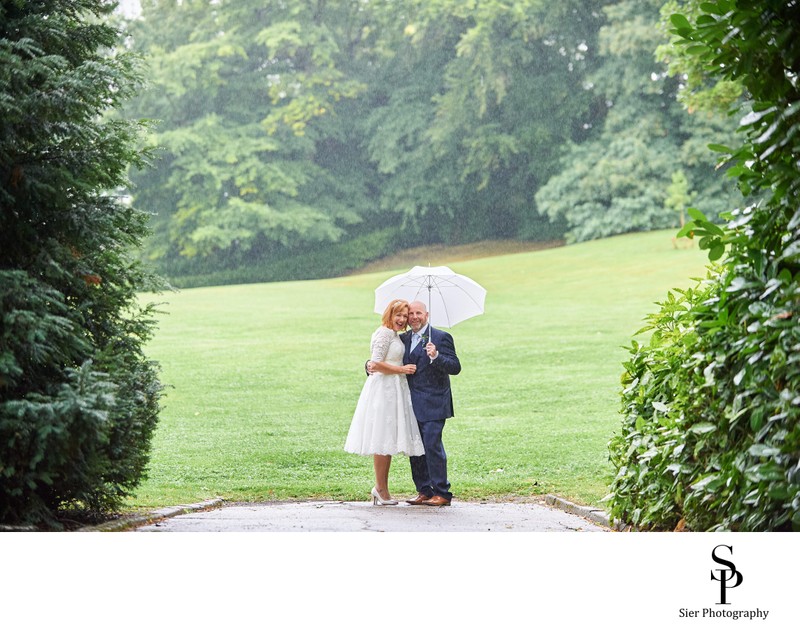 We still managed to take them some interesting pictures despite all the weather threw at us, sometimes you are just unlucky with the weather. We have had summer wedding that have been a total washout and winter wedding that have had stunning weather, at the end of the day you just have to remember why you are getting married, it is to show a commitment to each other through rain and shine, good and bad, that at the end of the day is all that counts.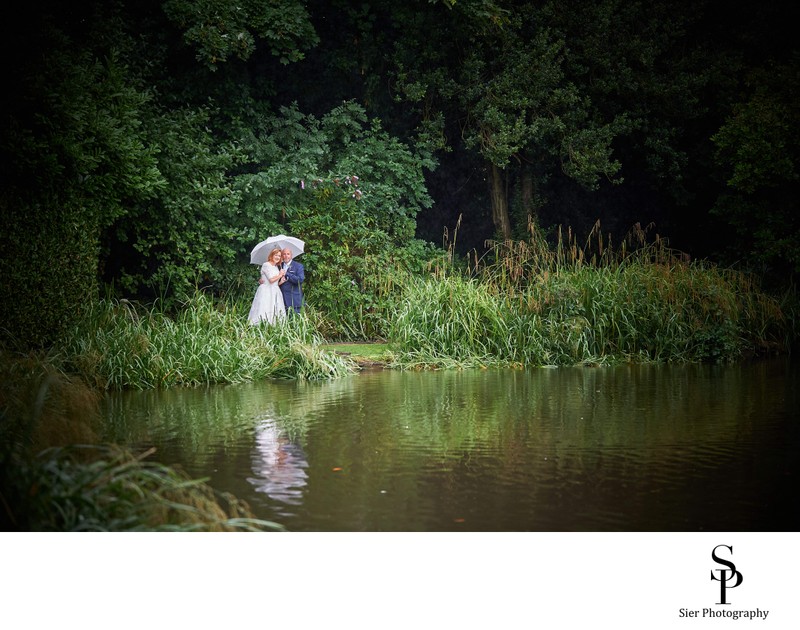 The Kenwood Hall Hotel is located in Sheffield, South Yorkshire, UK on Kenwood Road, S7 1NQ. Their Website can be found at https://www.kenwoodhall.co.uk/weddings/

Keywords: bride & groom portrait (74), bride and groom together (115), Kenwood Hall Hotel (153), rainy day wedding (4).

1/160; f/2.8; ISO 1000; 35.0 mm.