Whitley Hall Hotel Bridal Portrait
One of the finest and most romantic wedding venues in South Yorkshire is Whitley Hall Hotel on the outskirts of Sheffield. Whitley Hall is a long established and very beautiful wedding venue and one of our favourites to work at. The photograph shown above is a portrait of the bride shortly after she had completed the bridal preparations. Hair and makeup looking amazing and a spectacular wedding dress and bridal bouquet completed the picture. This is one of the pictures we always strive to take for the couple, a portrait of the beautiful bride just before she heads off to meet her husband to be.
Whitley hall dates from the late 1500's and is a Grade II* listed building nestling in some beautiful grounds and complete with two lakes. The venue is also famous for its peacocks which prowl the grounds trying to get in on the photography action! We have photographed a number of weddings here in both the Whitley and Parker suites and both offer something special. The grounds are lovely for photographs of the bride and groom following their wedding, plenty of opportunities to slip away from your guests for a few minutes to grab some wedding day images while not being too far from the action.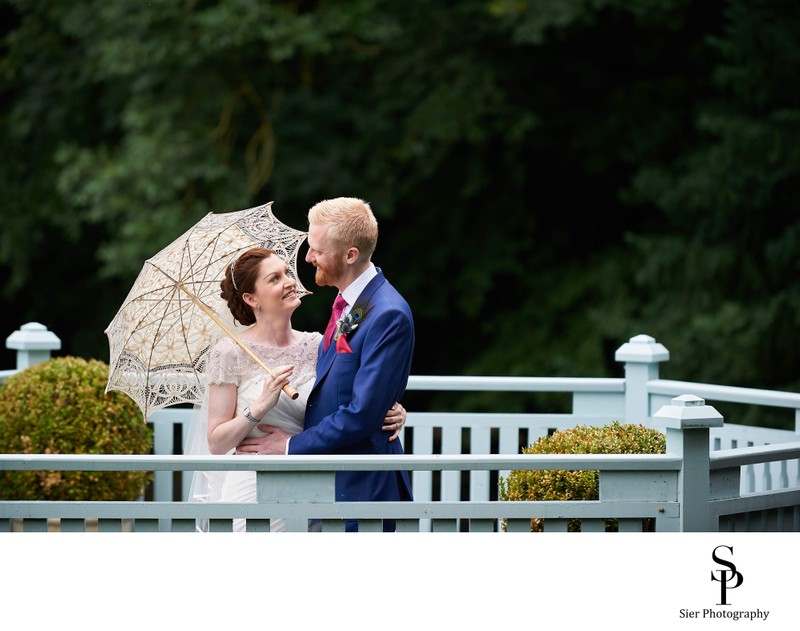 One of the lakes in the grounds is complete with a jetty stretching out over the water and forms the perfect backdrop for some exciting images of the couple on their wedding day.
Whitley Hall Wedding Photography
The exterior of the hotel is stunning with the secluded garden area between the two wings providing a perfect area for group photographs of your guests during the formal family photographs.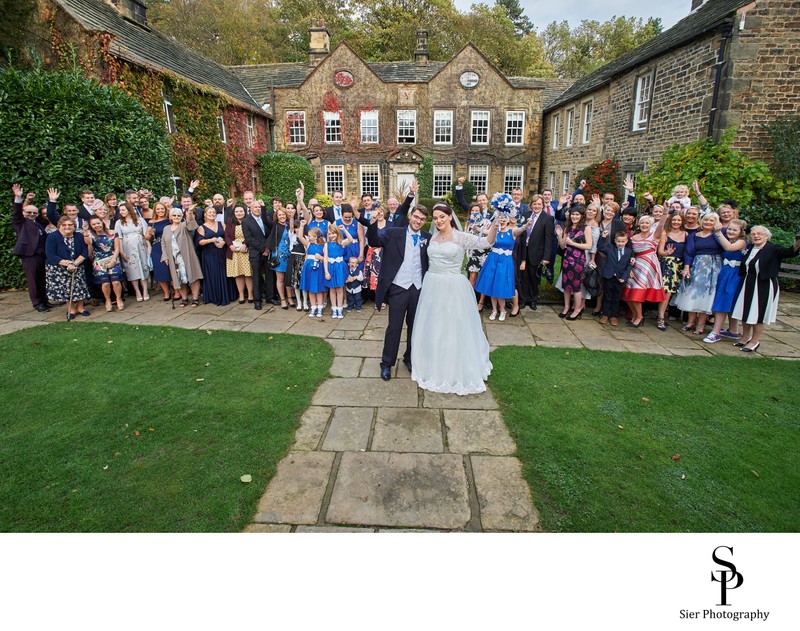 This wedding in the summer of 2017 was really enjoyably for us, the guests had a wonderful time too. We look forward to our next planned visit to Whitley Hall which is planned in for 2018 and hope it will be as much fun as the many other weddings we have been lucky enough to be asked to photograph there.

Keywords: Bride (42), getting ready (53), Sheffield (192), Whitley Hall (43).

1/200; f/1.8; ISO 2200; 50.0 mm.