Whitley Hall Hotel Wedding
Whitley Hall Hotel is one of the oldest wedding venues in Sheffield. The hall dates back to the late 1500's and was converted to a hotel in 1969. We have undertaken a number of wedding here at various times of the year and there is always something new to see or find. There are two lakes, which can be used to feature in wedding photos, one with a pier over it is beautifully situated and simple quite stunning.
Whitley Hall Wedding Photographer
Having the opportunity to be a wedding photographer at Whitley Hall is a fantastic privilege, we really enjoy and look forward to working here. Here can be seen the other, much larger lake at the front of the hotel, so well hidden at the top of the bank most guests aren't even aware it is there!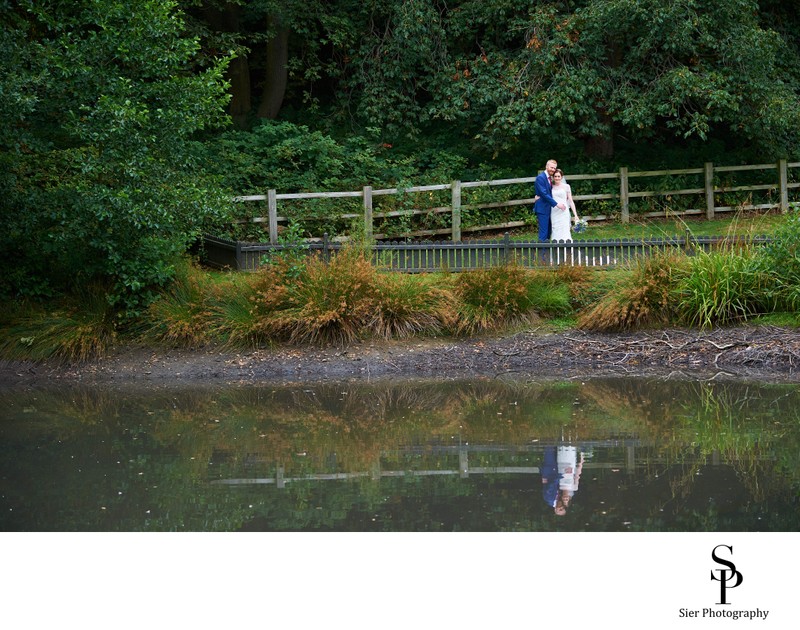 Whitley Hall Hotel reflection in the lake
Whitley Hall is nicely tucked away and a quite venue away from the noisy city but still easy to get too. The rooms as might be expected in such an old venue are incredible and could certainly tell a tail or two if they could talk. Even the more modern extensions to the hall have been undertake sympathetically and blend in wonderfully. The furniture is also period making the complete experience of staying in the hotel one of completeness and fully in touch with the past.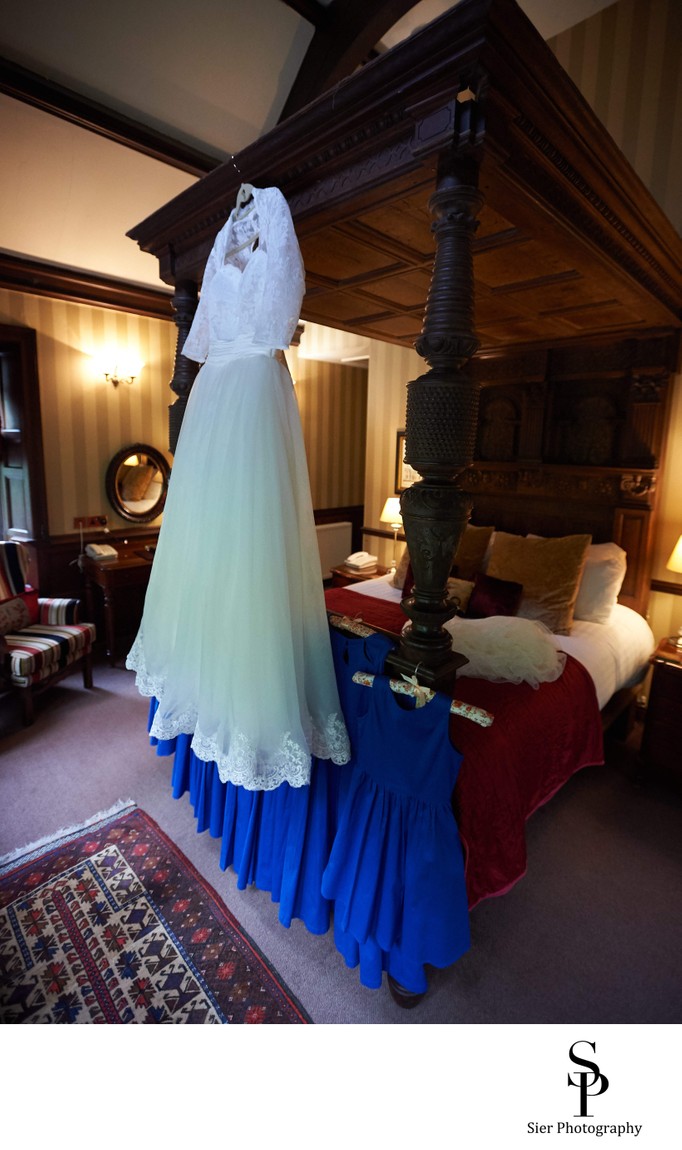 Wedding dress hangs on the wonderful four poster bed in the bridal suite

The Whitley Hall Hotel is located in Sheffield, South Yorkshire, UK on Elliott Lane, S35 8NR. Their Website can be found at https://www.whitleyhall.com

Keywords: bride & groom portrait (74), bride and groom together (115).

1/400; f/2.8; ISO 100; 112.0 mm.