Whitley Hall Hotel Wedding Photographer
We love to undertake wedding photography at Whitley Hall in Sheffield. This image from a Whitley Hall wedding shows our newly married couple sitting together on the pier over the lake at Whitley Hall, Sheffield. This is one of the wonderful features at Whitley Hall which is something out of the ordinary as far as wedding venues go.
Whitley Hall Wedding Photography
As our Newlyweds sit together at the end of the pier over the lake at Whitley Hall Sheffield I am reminded of what a wonderful wedding day this was. The bride got ready at her home in Sheffield, her father then drove her to Whitley hall to meet her husband to be for their wedding. The bride Sarah had mad some wonderful table decorations for all the guests and the bride and groom and spent many hours making some special liquor which was provided in small bottles for all the guests old enough to drink to toast their wedding day with.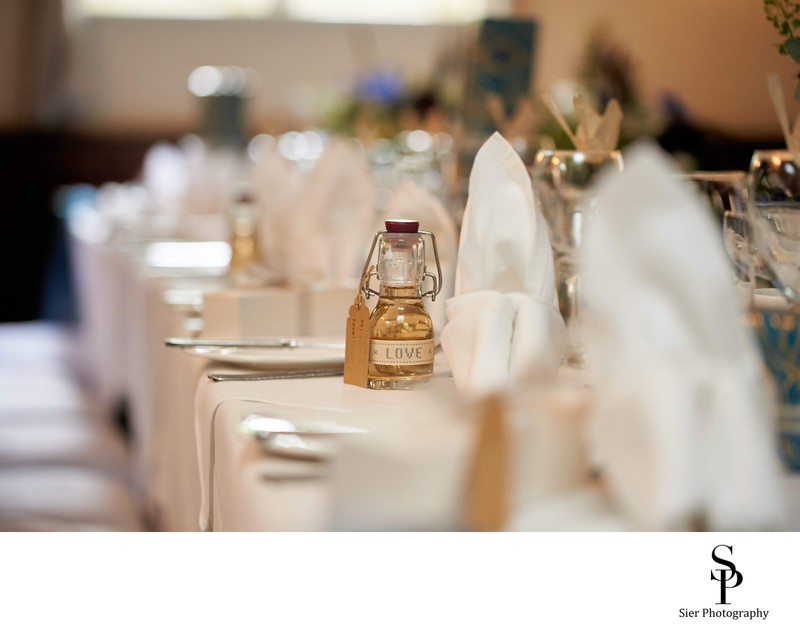 It is so nice to see a couple who have made the extra effort to persons their wedding day with some gifts they have lovingly made themselves and haven't just bought standard items "off the shelf". This was a lovely wedding and also featured a special appearance of a barn owl trained to deliver the wedding rings to the best man, something special and very exciting!
The Whitley Hall Hotel is located in Sheffield, South Yorkshire, UK on Elliott Lane, S35 8NR. Their Website can be found at https://www.whitleyhall.com

Keywords: bride & groom portrait (74), bride and groom together (115), Whitley Hall (43).

1/250; f/8.0; ISO 200; 110.0 mm.