About Sier Photography
Sheffield Based Wedding Photographers
---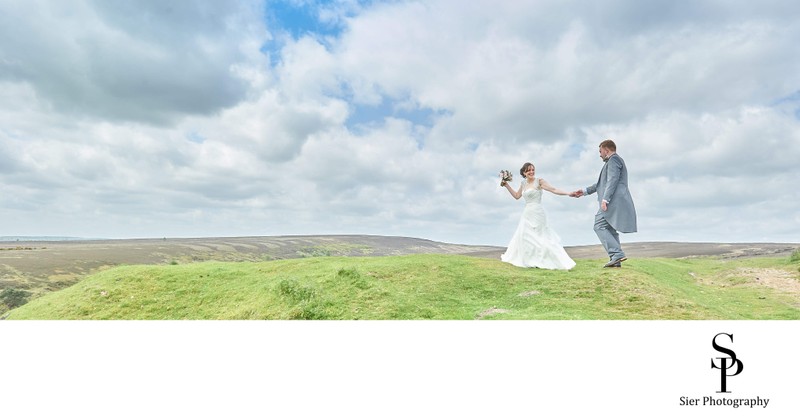 Matthew and Deborah Sier are a Sheffield based, husband and wife wedding photography team. We love photographing weddings and have been honoured and privileged to have able to do so throughout the Sheffield City Region (Sheffield, Rotherham, Doncaster, Chesterfield) as well as at many locations much further away.
We started photographing weddings back in 2005 and began as many wedding photographers do, doing a favour for a friend's daughter. That first wedding was our smallest with just eight people including us! Photographing this first wedding was such a thrill we were bitten by the bug and have never looked back.
Photographing this first wedding was such a thrill we were bitten by the bug and have never looked back. We have photographed weddings locally in Sheffield, Chesterfield, Rotherham and Doncaster as well as further away in the UK in North Yorkshire, Derbyshire, Nottinghamshire and Edinburgh.
We employ a mixture of styles throughout different parts of your day depending on how we need to work to get you the best pictures we can. Primarily we aim to use a documentary approach to record your day from arms length as it unfolds. We aim to capture and document the special moments of your day while keeping out of your way as much as possible! We will also employ a more traditional or classic style of photography for your posed family group photographs and throw in some fine art images to give you some wonderful images to look back on.
Your wedding day is just that YOURS! As wedding photographers it is our job to record and document YOUR DAY and we should not try to make your day fit any preconceived ideas we have about a wedding, always remember who is providing the service and who is the client! Please take a look through some of our favourite images in our gallery of Featured Weddings and contact us if you would like us to be part of your Special Day.
We understand that every wedding is different, but each one tells a story - your story. It is that story which our photographs capture for you to have and hold, long after the day has passed and the confetti has blown into the wind...
Over the past 10+ years, we have had the pleasure of photographing weddings up and down the country and though based in Sheffield we love to travel to be with you.
If you like what you see please get in touch through our Contact page. We regularly take bookings one or two years in advance, sometimes more so please don't leave it until the last minute - whoever you choose, you might find everyone is booked already!